Annett Kuhr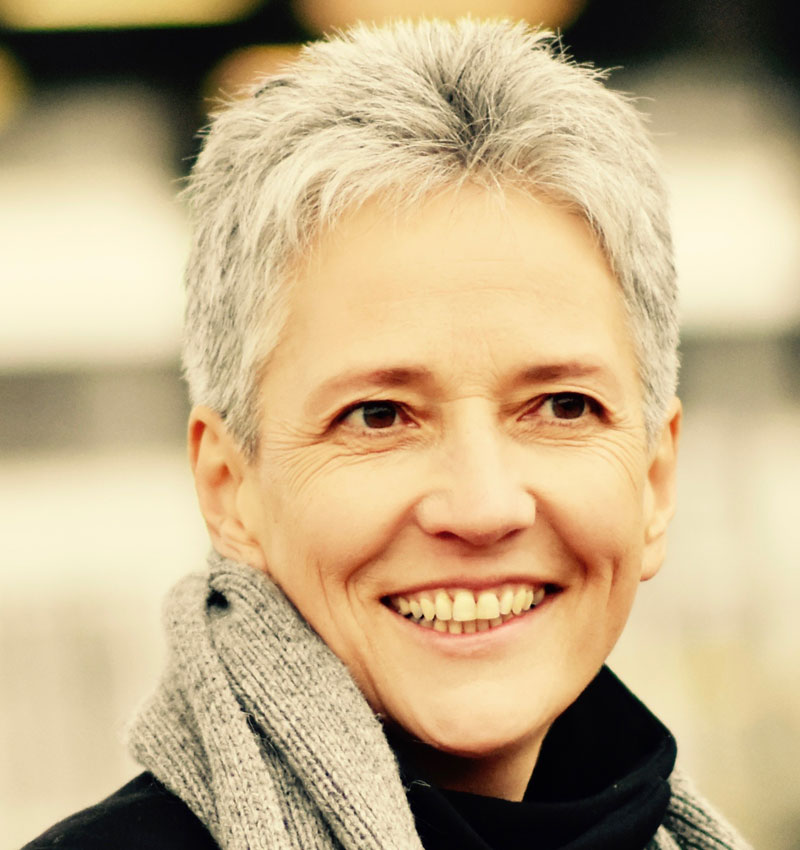 Solo
Info at: www.annettkuhr.de
Vita
Born 1964 in Singen, south Germany, lives in Rottweil, Baden-Württemberg.
Piano lessons from the age of six, self-taught on guitar since twelve.
1987 first public performance, of Yiddish and self-penned songs, then various ensembles – folk, chanson, Yiddish song, a cappella.
1997 Trained in music therapy at the University of Siegen.
Established and led a culture workshop for people with mental disability in Münsterlingen, Switzerland.
2002 founded 'TRiON' with Steffi Bellmann, cello, and Herwig Rutt, piano.
2004 Devised and directed 'Sterbenswörtchen', a program of music and drama on the theme of death, with actress Anne Mokinski. Toured widely, including Kongresshalle Basel.
2005 Member of 'SAGO', the Mainz academy of music and poetry led by Christof Stählin. Various prizes and awards.
2011 Advancement award for songwriters from the Fred and Irmgard Rauch Foundation, Munich.
Four Soloists. One Concert.
Annett Kuhr, Sue Sheehan, Corinne Duarre, Alix Dudel
'Lieder-Lyrik-Songs-Chansons'
Info:
Four solo singer/musicians present and interweave German Lieder, French chanson, American singer-songwriter tradition and lyrical dada word virtuosity to bodhrán, trumpet, flugelhorn, bouzouki, guitar and piano. Their songs conjure up images of people and landscapes, telling of the great and small motions and emotions between yearning and distance.

→ Flyer
Press voices
"An instinct for melody, intelligent lyrics, tremendous musicality"
"Annett's filigree fingerpicking guitar style builds arcs of harmony whose delicate resonances meld with her warm voice into a genial unity."
"There's a strong idea within each song … in the warmth of her voice … that somehow carries the strength to banish fear."